MongoDB is a cross-platform database management system that, in addition to being free and open source, is also a NoSQL player. It is being used more and more to organize and assess many types of big data troves. The demand for trained and certified MongoDB professionals is growing.
What does it do?
You may run into mongodb training in online education organizations to support read and write scalability so the user can add, retrieve, edit, and delete course information using MongoDB as a backend database. Or perhaps a telecommunications company which, in order to comply with government regulations, may use MongoDB to store calling data of all its users for 10 years. Any large corporation that needs to store a large amount of data is a candidate for MongoDB support.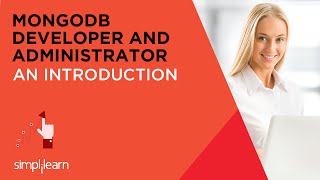 How did it start?
About ten years ago, a startup with $81 million in venture capital named 10gen entered the scene led by Dwight Merriman, Kevin Ryan and Eliot Horowitz. They intended to construct a PaaS (platform as a service) architecture out of open source components, but finding none that fit their requirements, they created their own database system and called it MongoDB. (MongoDB does not take its origin from Alex Karras's character in "Blazing Saddles." It is derived from the colloquial term "humongous" because of the massive amount of data and documents it was designed to manage.) It soon became the main focus of 10gen, which abandoned its platform hopes in favor of what in MongoDB promised to be a much more profitable software program.
MongoDB was released in 2009 as an open source project. A year later it had a second office in Palo Alto and by 2012 was represented in four major countries in addition to the US. The Wall Street Journal proclaimed 10gen the top software company in "The Next Big Thing 2012."
Just how does a company make money off of an open source project? Through consulting and support packages. Many organizations want to use the software in their daily activities so they need expert consulting and technical support. Support includes regular updates to the software and the availability of a technician to fix things when they go wrong. The MongoDB platform is available as a subscription service complete with commercial license, expert support, as well as monitoring and security with an encrypted storage engine.
What professional development is available?
There is a high demand for developers and administrators with MongoDB skills. On the development side, you're looking at positions like Senior Developer, Team Lead, Web Developer, Applications Engineer. On the admin side, think Database Admin, Database Server Engineer, Database Specialist, Data Analytics and Visualization Engineer. With the demand for people with MongoDB skills high, one should consider becoming certified. What options are available?
MongoDB University, run by MongoDB, Inc., certifies and trains students in two tracks: database administrators and database developers. Database administrators – or DBAs – know how to manage MongoDB with its run-time configuration, processes, scaling, backup and recovery, monitoring and performance tuning. They offer three levels of certification: Associate, Professional, and Master.
Database Developers can program in at least one programming language and its MongoDB driver. They also understand the details of MongoDB CRUD (create, read, update, and delete)operations as well as the Driver API, aggregation, schema design and database scaling. Database Developers also come in three levels of Associate, Professional, and Master.
Consider the MongoDB Certified DBA Associate credential if you are a professional who has practical experience with MongoDB and are familiar with the concepts and operations in a database environment.
MongoDB University's 90-minute exam is available online. There are no prerequisites, but some training in the basics of system programming, database concepts, and basic JavaScript skills before taking the exam is recommended. Topics covered in the exam include data modeling, indexing and performance, aggregation and replication, sharding, CRUD operations along with a sprinkling of MongoDB philosophy and features.
Currently, the MongoDB exams administered by MondoDB University cost $150 each. The corporation's partner Examity proctors the exams online. Examity is a company with close ties to the institutions that deliver online coursework at the college level. The exams require Internet access and a computer running either Windows or Mac OS X and a webcam. The questions are all multiple choice. There is no penalty for incorrect answers. When you sign up for the exam, the company sends you their Certification Study Guide included in the registration fee.
What about training options? MongoDB University offers free online training courses as well as four-day in resident classes for $2,400. Private tutoring is also available with prior arrangement.Other organization offer training for tuition as well.
MongoDB University offers four classes for developers as well which cater to Java, Node.js, .NET and general developers. These apply to the MongoDB Certified Developer Associate exam, in contrast to course M102: MongoDB for DBAs, which is for those interested in the DBA exam. 
The Professional and Master exams should be available soon through MongoDB. Intermediate and advanced courses are available online.
A number of preparations resources are available including MongoDB: The Definitive Guide by Kristina Chodorow, the official MongoDB Documentation which links to the MongoDB 3.2 Manual, MongoDB Presentations (available from the MongoDB University material/presentation library), and Certification Exam Study Sessions, which are recordings of previous study sessions.
If you are looking for resources beyond MongoDB University, looks for developing skill at writing Java and Node JS applications using MongoDB. Search for expertise in Replication and Sharding of data in MongoDB for optimization of read / write performance.
You should ensure you can install, configure and maintain the MongoDB environment. Practical experience in setting up and managing several types of indexes for query execution in MongoDB is desirable.
Don't lose sight of the fact that your purpose is to develop skills in processing and storing "humongous" amounts of unstructured data using MongoDB. It goes without saying that you should be fluent in MongoDB configuration and backup methodology along with monitoring and operational strategies. Get a detailed comprehension of how to manage DB Notes, replica set and master-slave concepts.