Do you like to interact with your friends or dear ones daily? Are you an addict to social messaging apps and video calls and much more? Then here is an astonishing and special app which works on the augmented reality technology. Yes, with this latest technology now there is a chance to virtually chat with your friends. The best part is that you can chat with them at any place on the globe. This is possible with the integration of this app with the google maps.
Enjoy Thrilling experiences:
Now you can breathenew life to your everyday interaction for sure. Enjoy a wide variety of experiences here as you can now make use of street chat and communicate at any place. You can even add your group of friends. There is no need to view the pictures of your friends and now there is a chance to select the avatars and keep your face over it.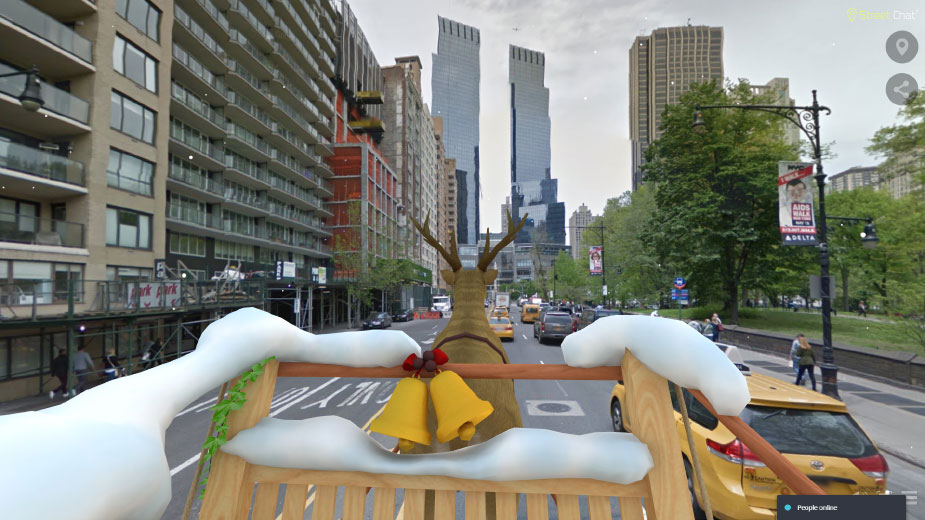 Travel in Every Interaction:
There is complete freedom to pin a location of your choice. Here your virtual avatar will be present and the same location will be notified to your friends of your interest. They can even join you and you all can have a thrilling chat experience at any location. Just as you do in your childhood, you can go back to the same street and then chat there. All these are helpful to get delighted with this new social revolution in the name of street chat.
This is,in fact a special chat system which is used with the chameleon social software. One can make use of this system and can even establish business with different social networks and dating websites. The google street view is going to provide you all the locations. With this, there will be a great feel to chat in a real place and with real faces. There are even different options which one can choose. Virtual platforms are even placed so that you can stand with your friends there and interact with them.
There are also different interactions which are of great help. There are a lot of animated elements as well. So based on the interest of the friends one can select either the snow or butterflies, smoke, rain etc. This Chameleon Street Chat software works for both iOS and as well for the android phones. So start using this right now and have tremendous chats with your friends at any time.